Charter fishing is an exciting adventure, and likely the part of your vacation that you're looking forward to most. But being prepared is another matter. Read on to know just what to wear when going charter fishing.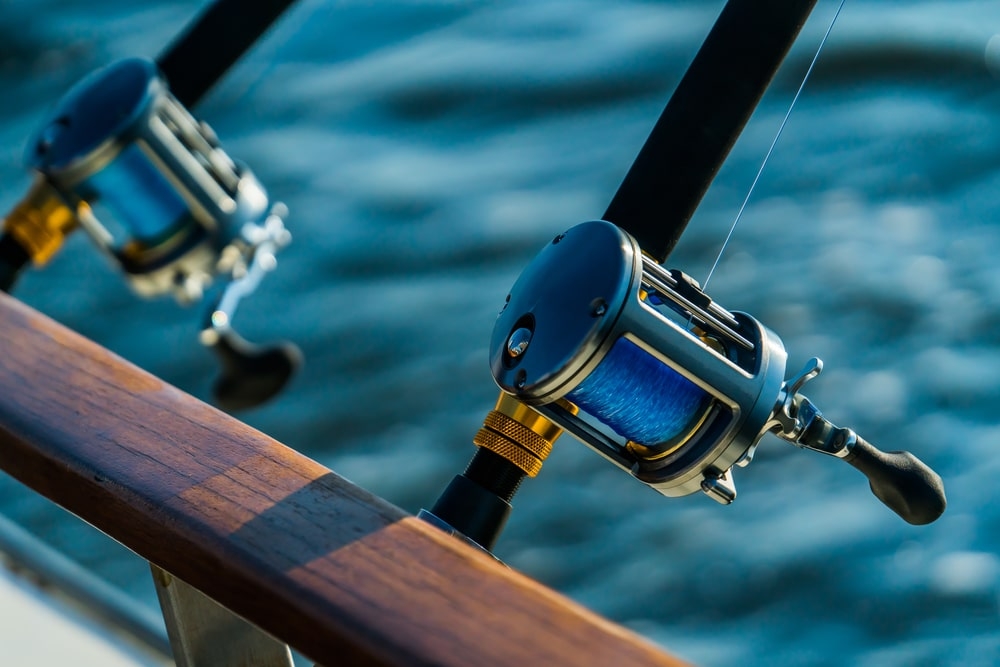 Weather and Climate Matter A Lot
Weather is changing all the time, and that's particularly true of most coasts. While most areas you'll likely go charter fishing probably have great weather frequently, you'll want to have a few essentials:
Windbreaker or Rain Gear: Whether you get an unexpected downpour or just a bunch of consistent sea spray, a windbreaker or rain gear will keep you dry. Plus, they're the perfect insulation against early morning chills.
Light clothing: It will likely be sunny and warm wherever you go charter fishing, so bring shorts, a t-shirt, and whatever other light clothing you're comfortable in.
Hat: When there's a heavy sun out at sea, there's no place to hide. Keep your head cool and your eyes glare-free with a hat.
Polarized sunglasses: It's absolutely a necessity that any sunglasses you bring have UV protection, but polarized sunglasses are even better as they protect your eyes against the glare from ocean water. Needless to say, you want to have perfect vision when going for a catch!
The Non-Clothes Essentials
You'll definitely want to be sure to wear the following items, both for your protection as well as the enjoyment of your trip:
Sunscreen: Even if the weather says it'll be cloudy, bring some sunscreen in case it changes. Be sure to check for a sunscreen with an SPF of 50 or higher. You also don't want to get chapped or burned lips, so pick up a chapstick or lip balm with SPF protection, too.
Hand sanitizer: At some point, you'll eat. Don't dig into your food before sanitizing your hands. Who knows what sea slime you'll have on your mitts!
Camera: Your charter company will likely be able to snap a picture of you with your catch, but bring your own camera, too! This way, you can take pictures of whatever you'd like to savor your memories forever. Just be sure to also bring a carry case that's waterproof to help keep it dry and protected from the elements.
What Else Should I Bring Charter Fishing?
While we've focused on wearables—clothes, sunscreen, and so on—there's a lot of other things you'll want to remember to bring. It's a great idea to make a checklist well beforehand so that you can stock up on anything you need, and get your goods sorted before heading out. Here are some examples of things you might want to consider:
Medications, including motion sickness medication: If you have any medications you take, consider whether you'll need them while on the boat. This can include motion sickness medication for those who don't handle being on boats well. Not sure if you do? Take some just in case!
Food: Bring whatever you'd like to enjoy, although wrapped snacks like granola bars and jerky tend to provide a lot of nutrition in a small package, while being less messy. They can often be held in the wrapper, versus food that you need to eat with your hands. Either way, packing some hand sanitizer is a good idea.
What Does a Charter Fishing Company Provide?
Generally, your charter fishing company will provide you with bait, coolers for your food, and even be able to take your picture. You won't need a fishing license, either. But it's a good idea to check with the company you intend to use just to be sure you won't be left high and dry!