Taking the kids sport fishing is a fantastic activity. Not only is a fishing trip a great idea to help you bond with your kids and reconnect as a family, it's also a wonderful way to let your children get to know the joy of spending some time outdoors and experiencing nature. Above all, it helps your kids learn the art of patience.
But how do you make sure that the fishing trip is a success? The answer is simple; you just need to make sure that you take care of certain things before you head out to the lake. Here are some tips that can help.


Bring the right fishing equipment
The kind of equipment you take can make or break your trip. Make sure you pack all the equipment you'll need, including fishing rods, lines, and live-baits. It's important to double-check and ensure that your fishing gear is in good working condition, and is suitable for use by the little ones. The right equipment not only makes sure that your children are safe when they're using it, but also improves your chance of landing a catch.

Select your location carefully
Read up on the best fishing spots near your town or city, and pick your location before you get there. Select locations that are easily accessible, because it ensures safety. Also, try and pick a spot that has access to amenities like restrooms, sunshades, and trash cans, so it's easier for the kids, who may not be used to being out on a lake with no restroom! Particularly, if you can find a spot that has an area nearby where you can picnic away from the crowds (and other fishermen), you know you've hit the jackpot. There's nothing like a great day fishing with great food to give your kids happy memories of the day.
Be prepared for emergencies
Just like every other outing with your kids, a fishing trip demands that you're well-prepared for all kinds of emergencies or unexpected needs (because almost everything, be it hunger, thirst, or a sudden craving for candies, can qualify as an emergency!) So make sure you stock your bag with plenty of water, some sandwiches, and good snacks. You'll also need a change of clothes, a first-aid kit, and antibacterial liquids/wipes. And sunscreen is obviously a must-have.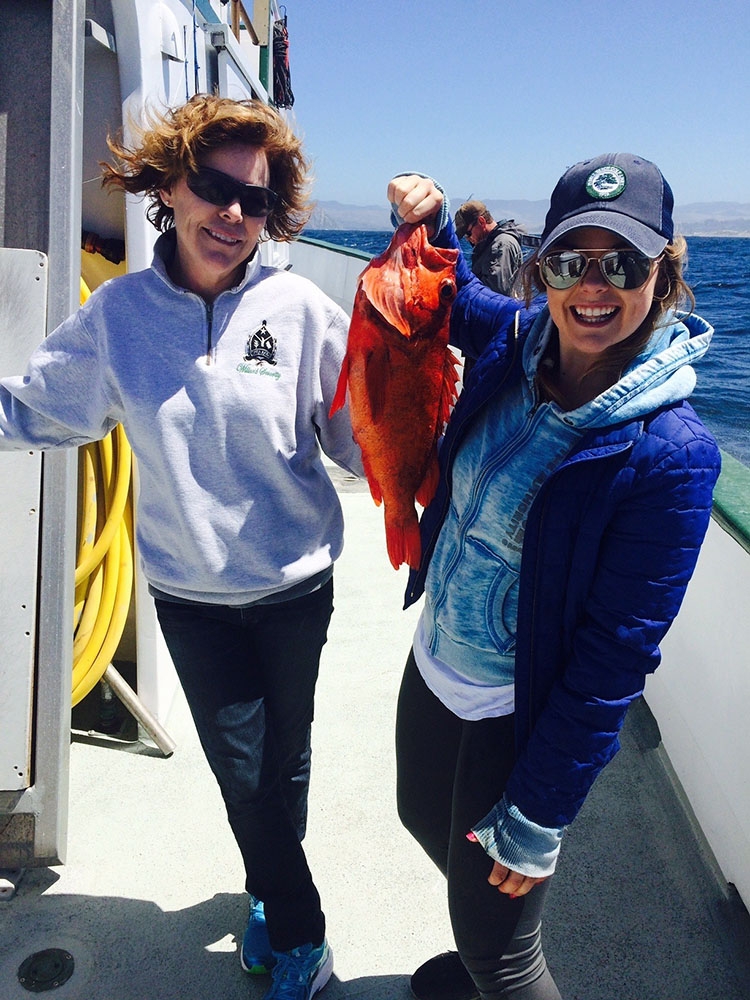 Make sure you have fun
Every fisherman knows that a fishing trip doesn't live or die on the fish you catch. Most often, you'll be spending quite a long time simply waiting for a fish to take your bait, and the waiting is part of why it's restful – but this kind of waiting can make kids impatient. Remember your kids will need to learn how to wait; lighten the time by playing word-games, enjoying the scenery, or taking the opportunity to talk to them about what's happening in their lives. If you feel like it, you could even break the fishing spell and head over to have a picnic before you resume fishing.
If you are looking to take your kids on sport fishing trip check out our packages and check out our sport fishing trips here.